Heart of Southeast Asia: Vietnam, Cambodia & the Mekong
Booking Dates
08/06/2020 through 09/28/2021
Travel Dates
08/06/2020 through 10/16/2021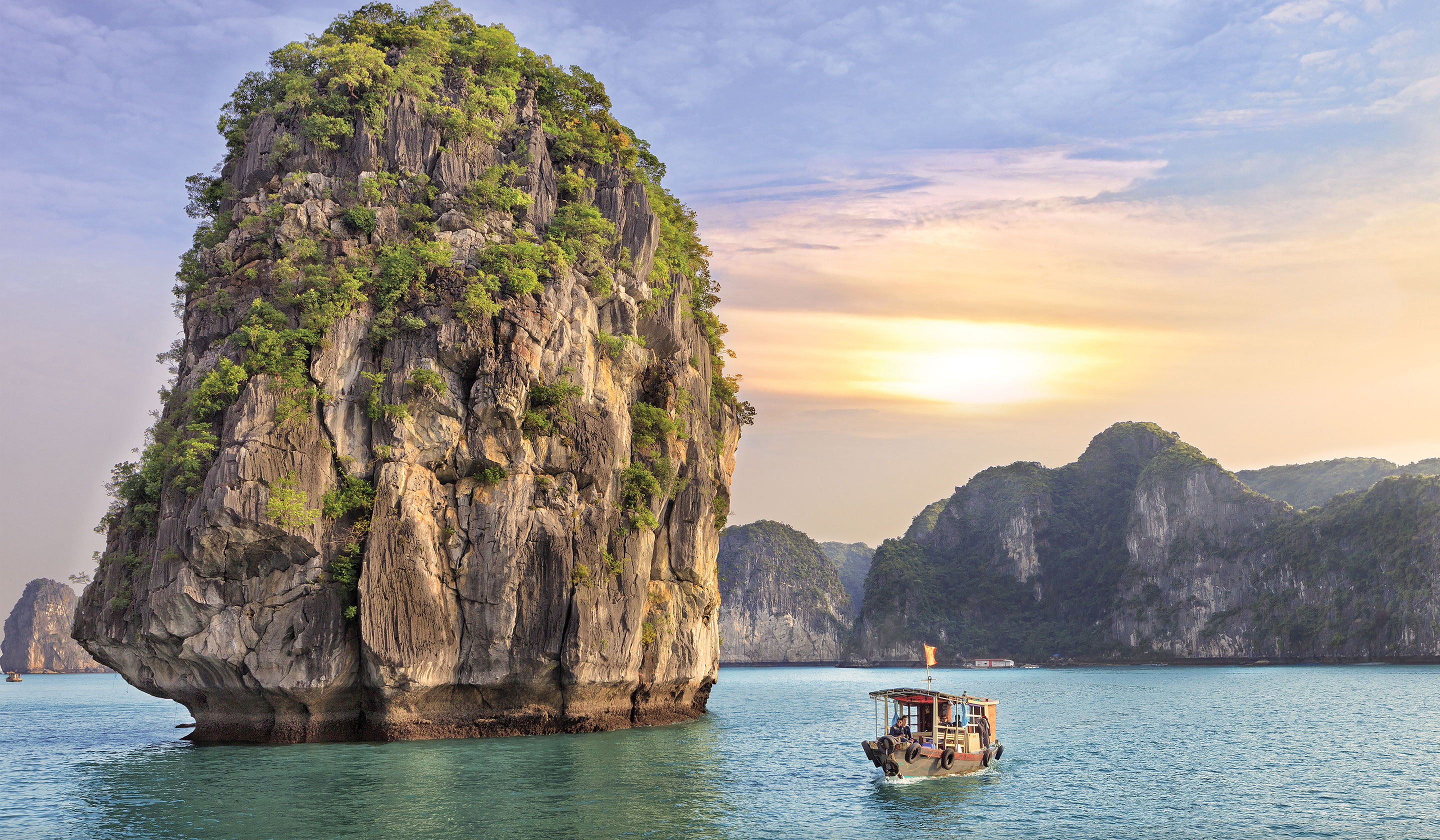 Heart of Southeast Asia: Vietnam, Cambodia & the Mekong


Opening doors to unseen worlds, Heart of Southeast Asia: Vietnam, Cambodia & the Mekong may cause you to rethink everything you know of these two Southeast Asian nations. Today the treasures of the past meet the renewal of the present… and dreams for the future.
Explore the uniquely rich artistic heritage of each country, their ethnic groups, and complex histories… meet the people, from the chefs and Vespa drivers of Ho Chi Minh City to the performers of Hoi An and Siem Reap. Spend days exploring the UNESCO World Heritage Site of Angkor… cities where French colonial influence is still felt… countryside dotted with rice paddies and floating villages untouched by centuries… ancient temples, pagodas, gardens… and cultural stories reclaimed from a turbulent past. Enjoy an unforgettable four-night cruise aboard a riverboat on the Mekong Delta, winding along canals to remote villages, temples, bustling markets, and stunning river vistas. A range of sightseeing choices in Phnom Penh and Siem Reap provide a more personal travel experience. Multiple-night stays in Hanoi, Ho Chi Minh City, Da Nang, Phnom Penh, and Siem Reap – plus an overnight cruise on Ha Long Bay – complete this living portrait of Vietnam and Cambodia, then and now. Prepare to expand your horizons, deepen your insights, and transform your view of the world.
Itinerary
Destination
Pricing
Terms and Conditions
| Day | Description | View All |
| --- | --- | --- |
| Day 1 | Hanoi, Vietnam | Details |
| Day 2 | Hanoi, Vietnam | Details |
| Day 3 | | Details |
| Day 4 | Da Nang, Vietnam | Details |
| Day 5 | Hoi An, Vietnam | Details |
| Day 6 | Ho Chi Minh City, Vietnam | Details |
| Day 7 | Ho Chi Minh City, Vietnam | Details |
| Day 8 | Phnom Penh, Cambodia | Details |
| Day 9 | Phnom Penh, Cambodia | Details |
| Day 10 | Siem Reap, Cambodia | Details |
| Day 11 | Siem Reap, Cambodia | Details |
| Day 12 | Siem Reap, Cambodia | Details |
| Day 13 | Siem Reap, Cambodia | Details |
| Day 14 | | Details |
| Day 15 | | Details |
| Day 16 | | Details |